BIO
PhD in Natural Language Processing, Link Prediction and Literature based Discovery at the Language Technology Laboratory, University of Cambridge. Supervisor: Prof. Anna Korhonen
MPhil and BSc in Computer Science at the University of the West Indies, Cave Hill. Supervisor: Dr. Curtis Gittens
Software Engineer at St. Vincent and the Grenadines Community College. Analyzed existing software systems, diagnosed issues and worked on designing and implementing the new software eco-system. Also lectured in the first BSc. in Computer Science programme to be offered at home in St. Vincent and the Grenadines.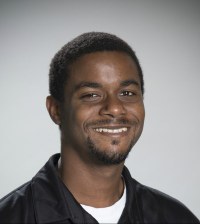 My Résumé
MY PROJECTS
The things I am currently involved in.
Writerflint
A tool for exploratory writing.
Eastern Caribbean Technology Syndicate (ECTS)
Growing and strenghtening the Eastern Caribbean tech environment
Stealth 1
Still under wraps. Watch this space.
CONTACT ME
The ways you can get in touch with me.
gkoc2 [at] cantab [dot] ac [dot] uk
gamal [underscore] crichton [at] yahoo [dot] com